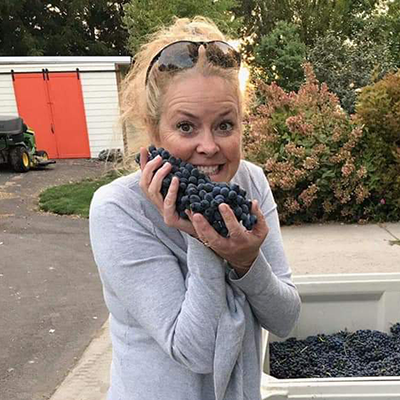 About Gina
My love affair with wine began during my first grape-stomp party, an annual event hosted by my Italian step-father and mom, Bill and Kay Notaro. I cherished the friends, family, and acquaintances that gathered together in the garage to participate in the 'barefooted stomp'. With our pants rolled up, and purple-stained feet, we sipped last year's vintage, enjoyed wonderful antipasti, laughed, and celebrated the life, love, and togetherness flowing through our hearts and souls…not to mention our feet!
Through these experiences, I realized that wine is truly a synonym for family; a gathering; a doorway to new and lasting friendships; a companion of good food; and a catalyst for meaningful conversation. Mother of four children, I transitioned from my real estate career of 18 years to support my then husband through three deployments with the Marine Corps. 
Shortly after arriving home to Washington in 2012, as good fortune would have it, my cousin needed help in her tasting room. I was swept back into my early enjoyment and interest surrounding wine and hospitality. That interest grew and matured during the three years I managed the tasting room. I found it filled my spirit to share in good wine and food, meet, laugh, and converse with our clients…. who became like family.
Thus the beginnings of a fabulous team, friendships, and extended family: WIT Cellars, We're In-it Together.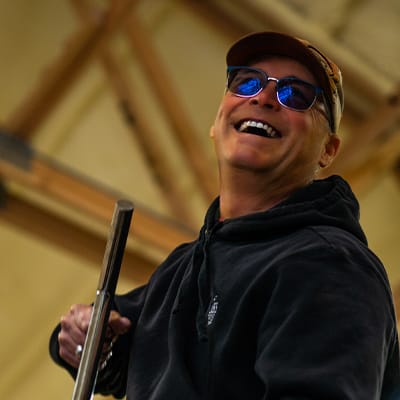 About Flint
Flint Nelson is the Winemaker for Wit Cellars bringing with him close to three decades of winemaking experience in Washington. His love of art and science has culminated production of some of Washington's most highly acclaimed and sought-after wines.
He is a Washington native, who majored in Horticulture and Food Science at Washington State University. Flint is an avid gardener, who has been known to say "I know plants. Vines speak to me".
Flint has made wines at many wineries in Washington State, such as Hogue Cellars and Columbia Winery. From 2000-2004 Flint made wines at Apex Cellars, under Brian Carter. From 2004-2015 Flint was the head winemaker at Kestrel Vintners.
His philosophy is to produce wines that showcase the purity of a given site. He believes developing partnerships with exceptional growers in the best regions, allows him to complete his craft of producing wines of elegance and restraint.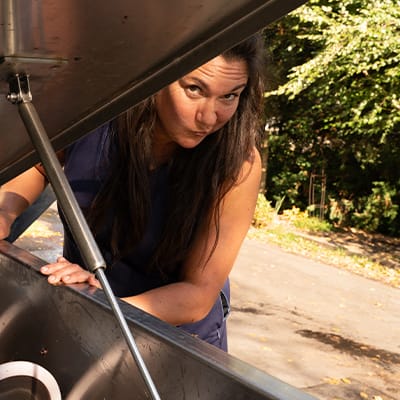 About Cat
Cat has been in the wine industry for nearly two decades, gaining experience in every realm of the business. She started in the tasting room at Apex Cellars in 2001, and that is where she met Flint.
In 2007, she joined the team at Owen Roe, working as inventory manager, added the Human Resource Director title to her belt, and helped in production. It was during this time, that she figured out what she wanted to do when she grew up—be a winemaker. In 2007, she enrolled in Yakima Valley Community College for their Winery Technology degree, that they had just unveiled. In 2009, she was the first graduate of the program.
In 2012, Cat took the position as Assistant Winemaker at Kestrel, under Flint Nelson. They worked closely together for three years, forming a strong friendship through their passion for wine and zest for life. Most days, you would find the two working hard, and laughing often.
Born and raised in the Yakima Valley, the AVA is near and dear to her heart. It has such rich history, and sense of place, and it is with great pride and passion that she gets to work with the beautiful fruit that comes from the vines. Her philosophy about wine, is that it is the perfect blend between art and science. It is a way of life, the perfect complement to any occasion, and is meant to be shared with friends and family.