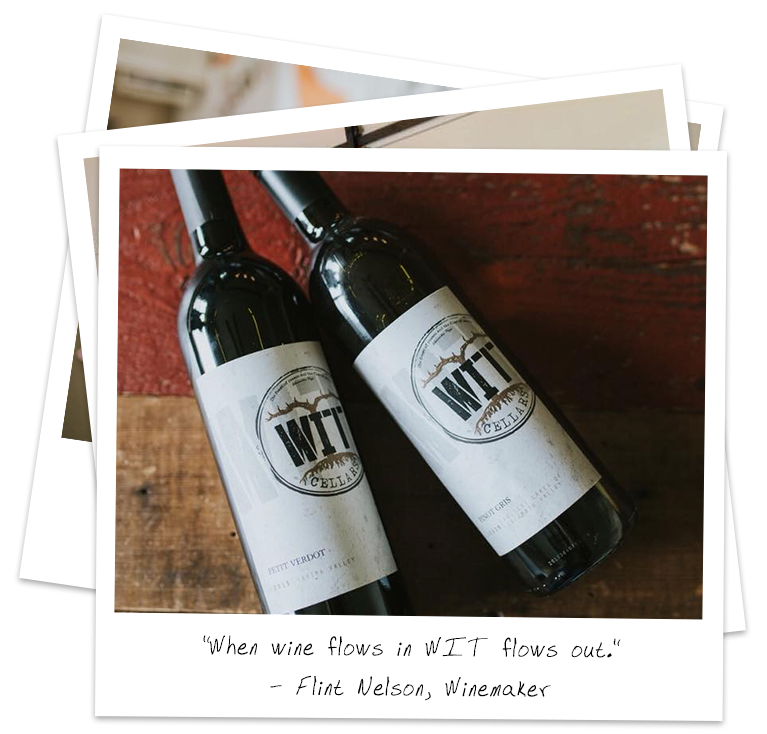 10% off all wine purchases
15% off case purchases
Required purchase of one bottle each, of 8 varietals as it is released
Estimated three releases per year (Dates TBD)
Complimentary tasting for you and up to two guests each time you visit the winery
Estimated annual cost $340
15% off all wine purchases
20% off case purchases
Required purchase of two bottles each, of 8 varietals as it is released
Estimated three releases per year (Dates TBD)
Complimentary tasting for you and up to four guests each time you visit the winery
Special invitations for private events at the winery with special pricing
Pre-arranged special tours
Estimated annual cost $700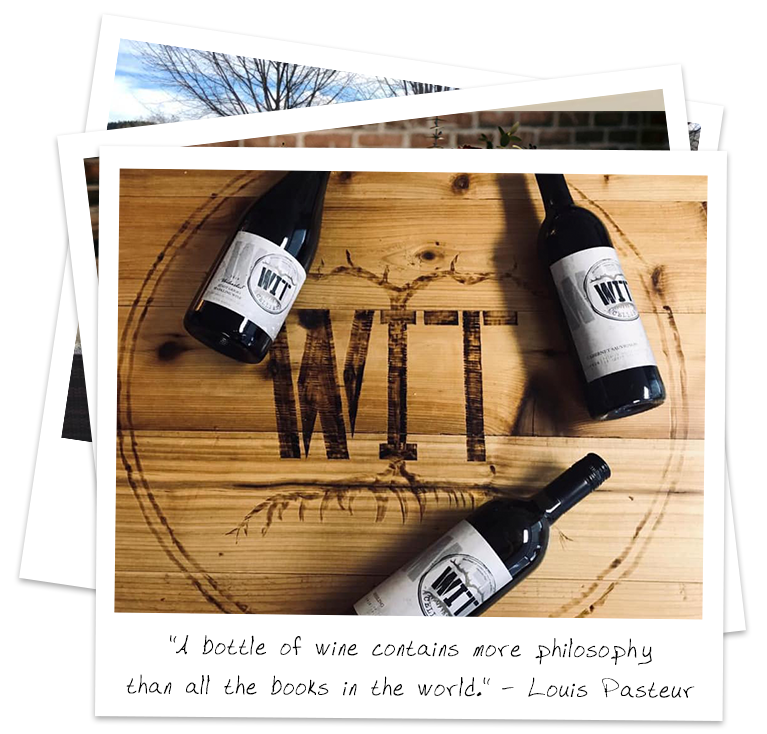 Your maximum requirement will never exceed one case for the Half WIT Club or two cases for the Quick WIT Club unless you elect otherwise.
For more than four guests, we ask you please make a reservation.
No Joining Fee~Early cancellation fees will apply. Wine Club commitment is for one year. Membership will automatically renew unless written notice is received 30 days prior to the renewal date. $100.00 Cancellation fee will apply for early cancellation.
Pick-Up or Ship~Your option, shipping fees apply. By law, a person of 21 years of age must be present and sign for alcohol shipments. UPS and FedEx usually make three attempts to deliver before returning a package to the shipper. If a shipment is returned, re-shipping fees will apply. If you would like wine shipped out of Washington State, we will confirm the ability to ship to your location.