The stuffy, formal vibe is fine for some, but we like to keep things fun, welcoming, and casual. Come as you are. Stay as long as you'd like. 
"Be Anything But Predictable"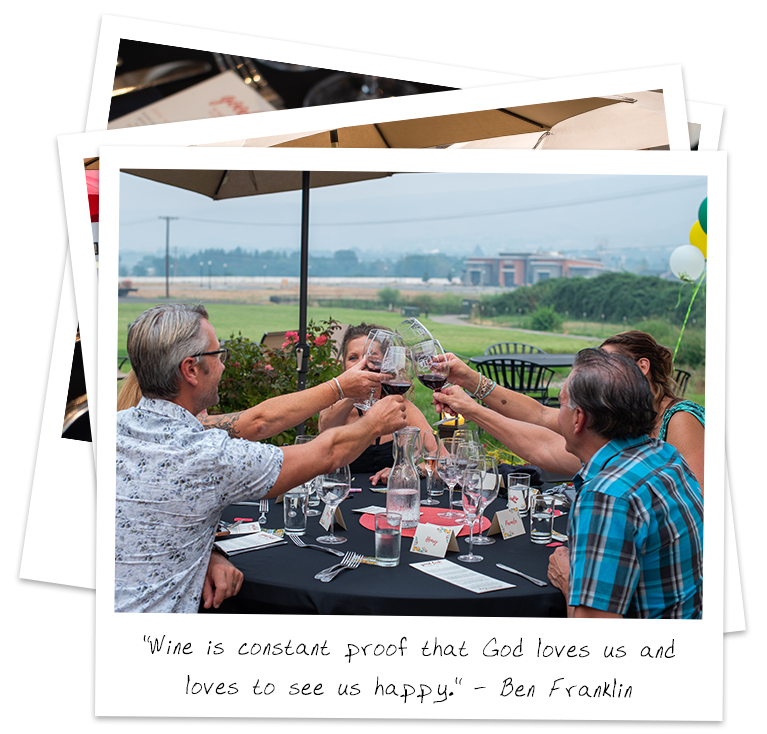 Experience the elegance of style in both WIT and Mazzacano with a tasting or flight. While the two brands mingle in our tasting room, each wine carries a unique expression that defines them.
"Be Yourself; Everyone Else is Taken"
—Oscar Wilde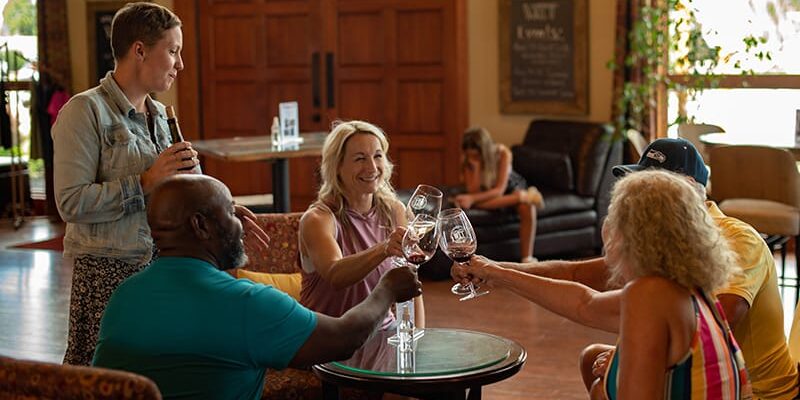 $15 Waived with $45 Purchase
Complimentary for Wine Club Members
3 - 3 Ounce Pours
Whites $15 / Reds $20
Club Discounts Apply
We might be a little biased, but we think our WIT family is second-to-none. We love bringing people together over a shared love of wine. 
"We're In-it Together"
—The WIT Cellars Family